Tresa Eyres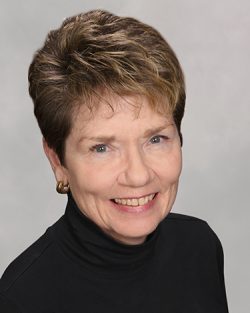 I am…
A seasoned business consultant and coach, specializing in the design and development of learning programs and materials that get the desired results.
Creator and developer of the "Table Talks" program that allows immigrant women professionals to practice English conversation skills while growing in confidence and taking action to meet their life goals.
A donor of time, talents and learning models to non-profits that share my passion for serving the underserved.
Contact me for more information. You may reach me by email here…
(Email Tresa)
Organizations Tresa has touched, present and past…
An antidote to the too-frequent portrayal of female dependence, the book inspires girls and women to set and meet their own life goals.
Tresa is one of those rare individuals among my professional colleagues. She has both a strategic perspective and ability to understand the big-picture, critical business issues, as well as the sharp skills needed to attend to details.
I can't say enough about Tresa. She is incredibly helpful, works beyond the call of duty and does it all with grace and tact. She guided us through some sticky problems and made the solutions seem like a cake walk.
I've worked with Tresa for more than 10 years. Her intelligence and creativity became increasingly valuable to our program as it was apparent that she was passionate and committed to our work. You can't ask for a more committed person to work with in any capacity. She is tireless and energetic in whatever she takes on and stays with it.
Tresa's interviewing style is amazingly effective and her extensive background is impressive. Above all, she embodies empathy and positive energy. I count her as a treasure.
As a committed and talented board member of the UC Berkeley SAGE Scholars program, Tresa provided strategic leadership and direct service to students. In her seven years of service, she helped envision and create the program's growth. She has also provided top-notch coaching and facilitation to enhance student learning.
Tresa and I landed on the same team of consultants at Taproot Foundation, and I was fortunate to have Tresa as a Project Manager on two projects. I will always appreciate working with Tresa because she is so unbelievably organized and efficient. Her quiet leadership (ability to step back to give the team the opportunity to find the answer, even if she already knows it) was just what we needed to grow as a team.